TPG®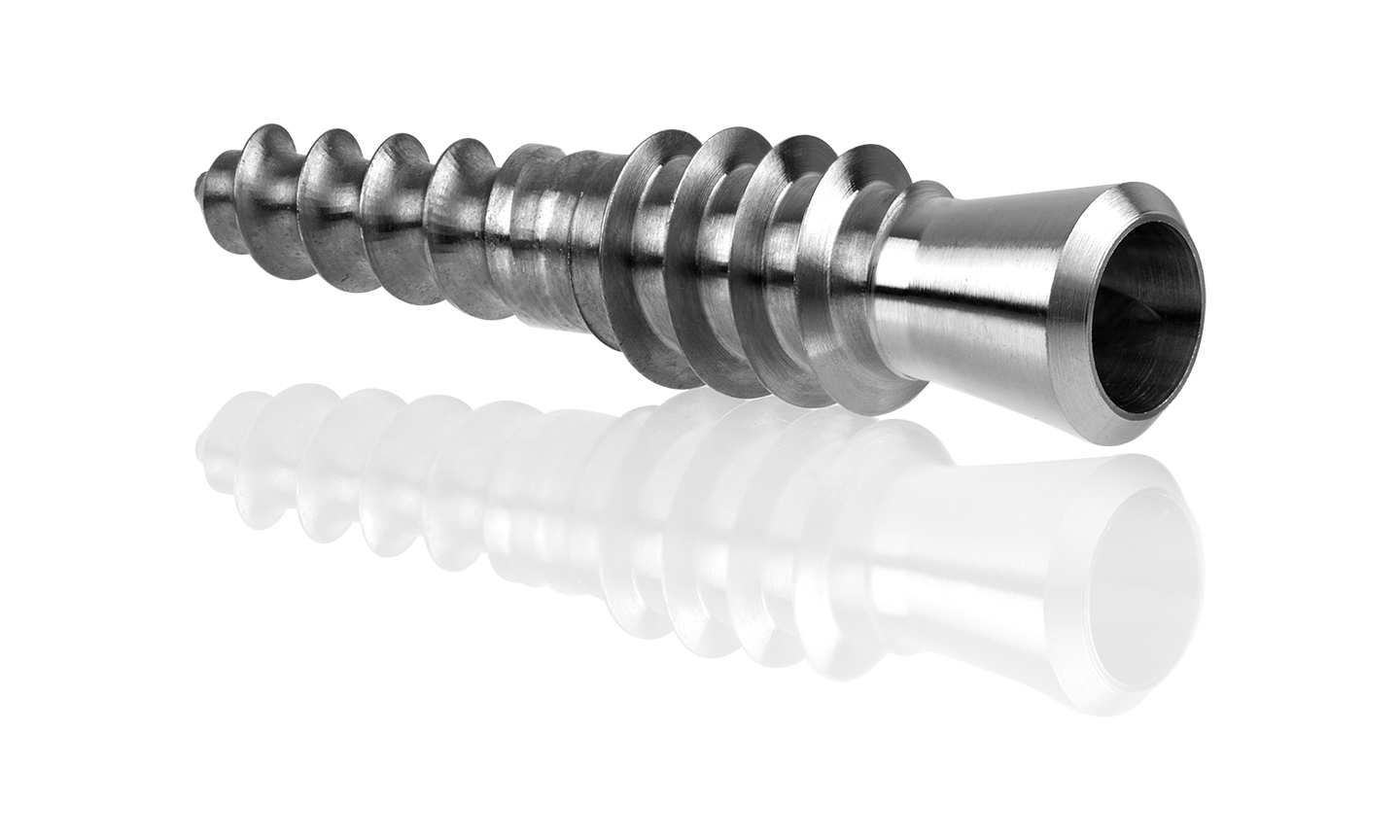 TPG® implants provide a sharp and cutting crestal thread, which engages with the corticals of the extraction sockets. The apical compression thread provides perfect stability both in compressed spongious as well as in cortical bone. A wide range of abutments is available. TPG® implants may be used both in extraction sockets and in healed bone areals. They are used for circular bridges and segments. Under adequate loading conditions and if an excellent primary stability is achieved, the treatment can be performed in an immediate load protocol. TPG® implants are not designed for single implant reconstruction. TPG® implants can be used in combination with other compression screw implants (e. g. KOS®) as the basis of fixed prosthetics.
System Application
S-System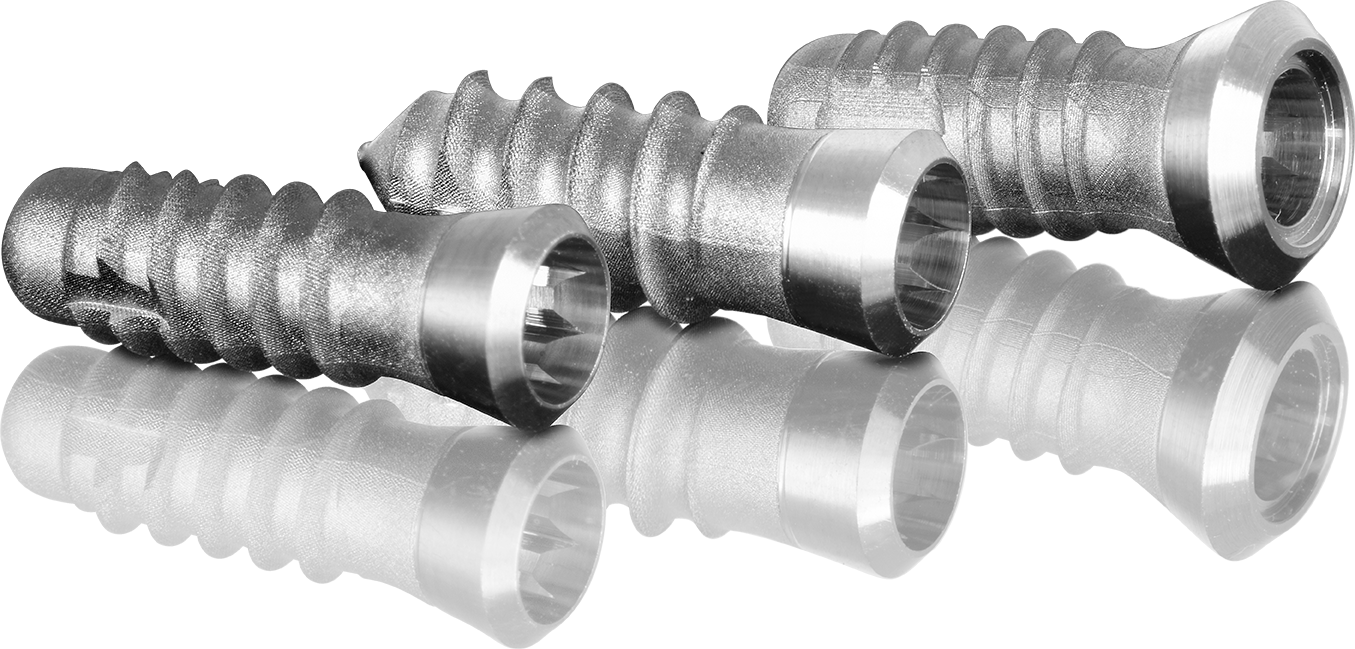 SSO®, STO® and STW® implants consist of highly break-proof titanium alloy Ti6Al4V ELI. SSO® is a successful implant with octagon socket and 8° inner cone for rotationally-secured suprastructures. The surface is roughened in the endosseous region. STO® is a precision conical implant with octagon socket and 8° inner cone. Compression screw thread for stable endosseous anchorage. For rotationally-secured suprastructures. STW® implants with internal octagon and 8° inner cone are for anti-rotation superstructures.
System Application
Bone Level Plus®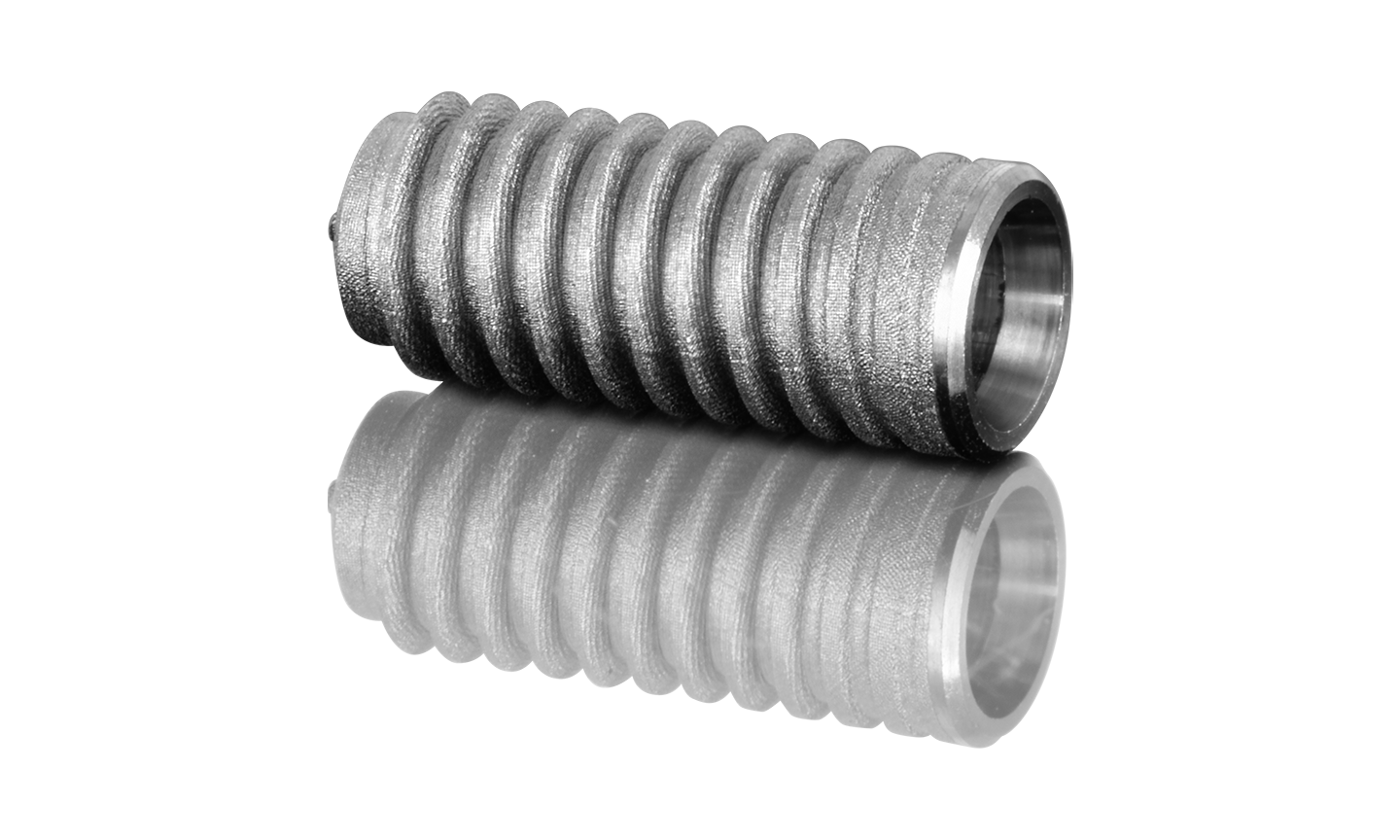 The surface of Bone Level Plus® implants provide a specially lasered surface with exactly defined properties. For anti-rotation an internal square connects with press-fit to the abutment. The cone in combination with the internal stare provides stability and 100% tightness. Bone Level Plus® implants are universally applicable for fixed and removable prosthetics.
System Application
Xign®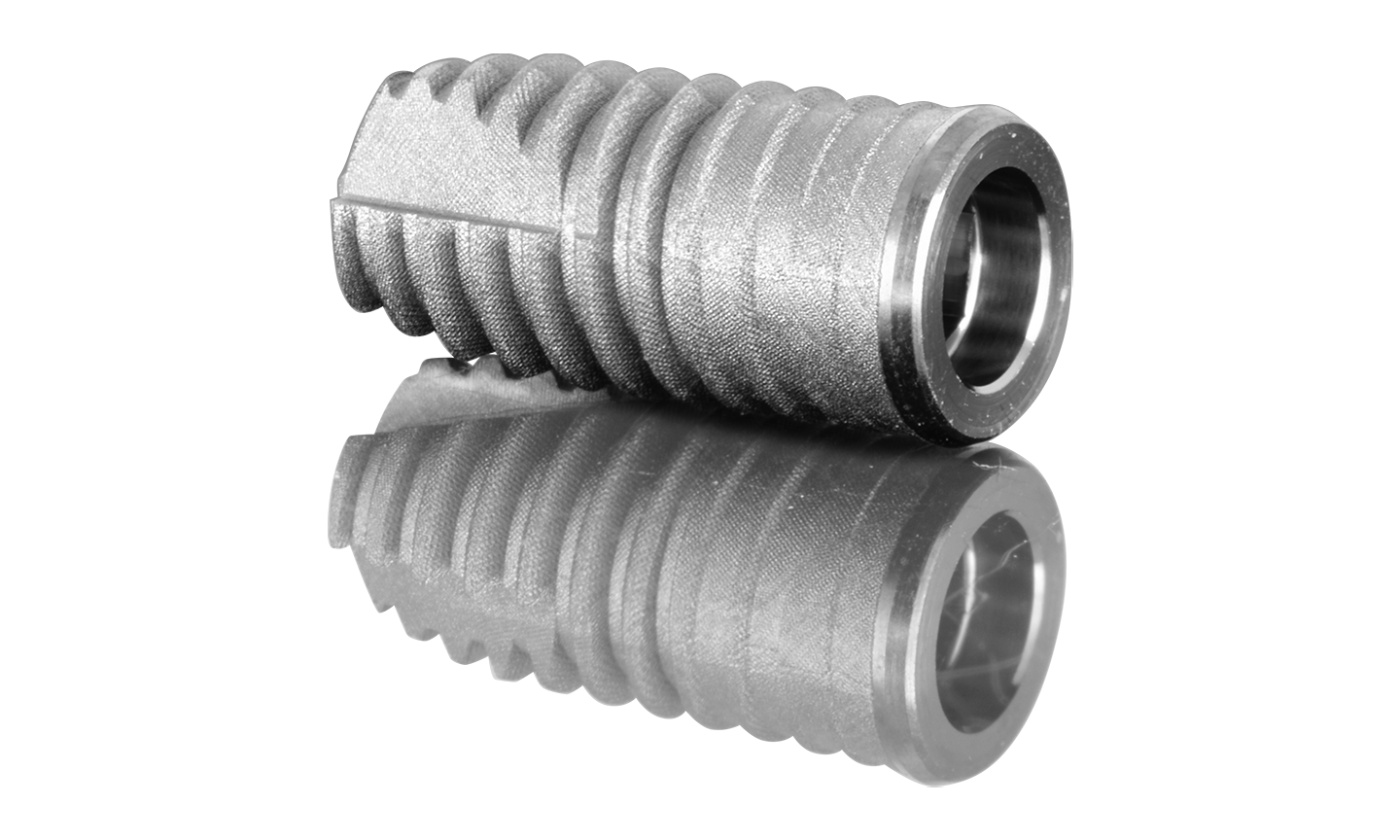 The Allfit® implant system Xign® is designed for enossal dental implantations. Xign® implants feature two high-precision internal cylindrical guides and hexagon. Implants with diameter 3.0 mm and 3.4 mm are not indicated for single tooth replacement. The Xign® implant system is suitable for single-step and dual-step implant protocols. Xign® accessory parts are colour coded.
System Application
Implant Characteristics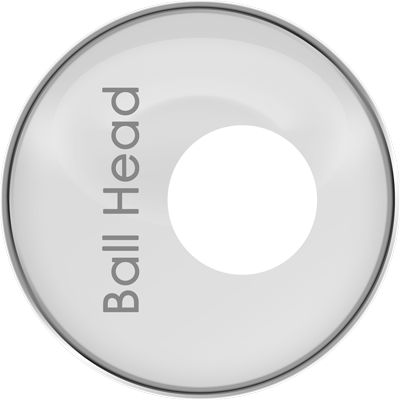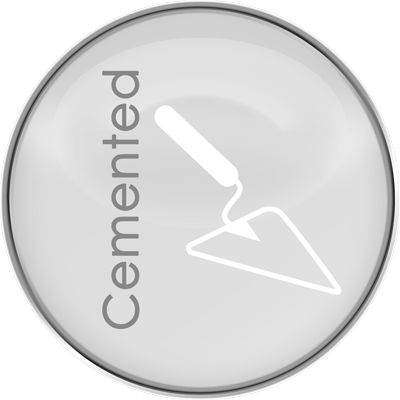 TPG®
SSO®
STO®
STW®
BLP®
Xign®